Practical tips choose to the perfect bed sheet for summer
Posted by MIS Urban Space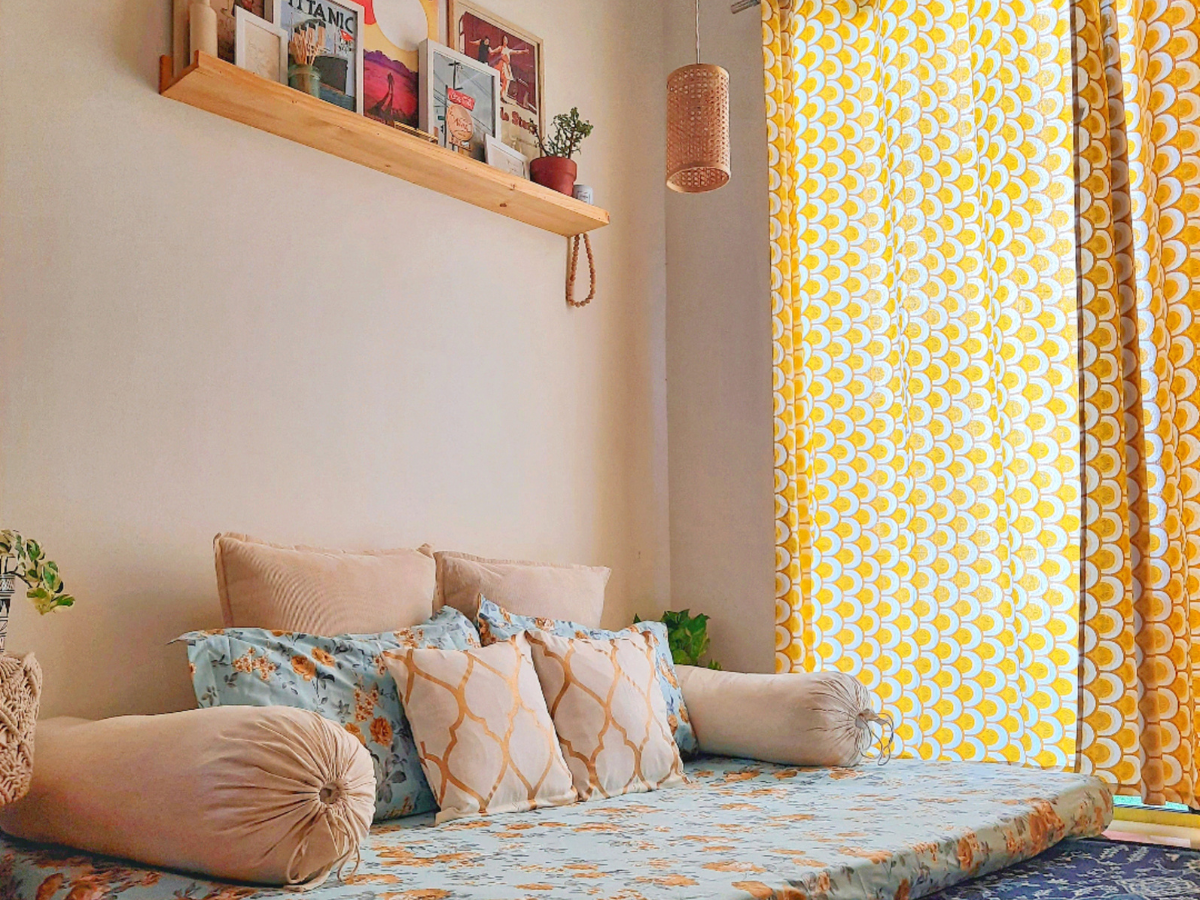 Doesn't the advent of summer make us nostalgic? Season of mangoes and citrus fruits, ice popsicles, impromptu long drives and the feel of the cool breeze make us yearn for the summer of our carefree childhood- the times when we would hit the sack after a long day of masti and drift to sleep without worrying about the world.
Alas, times have changed and the ever rising temperatures have only made the experience of summer difficult for us. And more so, when it comes to a comfortable sleep. Now that the summer sun is getting harsher, it is time to change some elements of your home and make it summer friendly. You don't have to necessarily invest heavily and spend a bomb to achieve that.
Beginning with your bedroom is a good idea. Announce summer by dressing your bed in some cool and vibrant summer bedsheet with pillow covers. After a tiring, long day at work, you rely on a refreshing and healthy sleep to get you going the next day. Opt for cotton double bedsheet that would do just that and more to help you beat the heat and make summers enjoyable. Here are a few tips that would help you choose the apt bed sheets and make you want to hit the bed for a rejuvenating sleep:
Size that fits like a glove
We often undermine the importance of the most significant factor while selecting a bed sheet- its size. It is always important to consider whether you have a bed that is King size or Queen size, a single bed or a twin bed. Also, never ignore the depth of your mattress. The depth of the mattress refers to its thickness from top to bottom. If you have a King size bed, it is inevitable to buy a King size bed sheet but if you use a mattress that is very thick on a Queen size bed, consider buying a King Size bed sheet for it. The dimensions of your bed and mattress will also be important to decide whether you want to go for a flat or a fitted bedsheet. All in all, for nice comfortable sleep it is important that your beautiful sheets fit like a glove on the bed for example bedsheet 90*104 inch cotton or bedsheet 90*108 inch cotton.
The good news is we at Urban Space, value our customers and making their shopping experience is of utmost importance for us and hence we have a customization feature on most of our products. Just mention your requirements in the remarks section and we would be more than happy to help.
Also, we have a handy shopping guide to help you with determining the dimensions of your bed sheet.
Fabrics that breathe
It goes without saying that the fabric of the bed sheet when unsuitable for summer, makes you sweaty and results into an uncomfortable sleep which in turn results into fatigue. Natural and breathable fabrics like linen are the 'must- have' to defy the summer heat. Because of the thermal properties of linen, the fabric makes adjustments according to your body temperature and hence makes the fabric breathable. Linens are known to give a 'cool feel' when it is hot and warm feel when the temperatures are chilly. These very properties of linen make them a go-to solution all year round. And then, of course cotton. Cotton double bed sheets are durable, sturdy and breathable and that is what makes this fabric an all time summer favorite. Our cotton bed sheets for double bed are made of 100% long staple. The appropriate staple length coupled with a special making process build bed sheets that are soft and give a smoother finish.
Check out our collection of breathable summer bed sheets here
The thread count definitely counts
The thread count is inarguably very important to determine the quality and durability of a bedsheet. The higher the thread count, the softer and smoother the finish. What is a threat count though? A thread count of a particular fabric refers to the number of threads woven in one square inch of a cloth- vertically and horizontally. You would ask how does that matter when it comes to a good night's sleep? The simple answer to that question is sheer comfort. When a bed sheet falls into a higher thread count category it is classified into a luxurious lot- the ones that give a smoother and a softer feel against the skin. It is needless to say that the higher thread count also guarantees good quality and durability. It is always a good idea to consider the thread count if you are looking for a cotton double bed sheet with 2 pillow covers for daily use. Better thread count would ensure the sheets stand the test of time and repeated washes in the machine too.
Check out our premium range of summer collection here
Make a splash with summer colours
We can go on and on about what colours can do your senses and help you drift into a good night's sleep. Not only does the choice of colours reflect your personality but can also have a great impact on your mood. Choosing the colour of the bed sheets that are summer friendly is not as difficult as you might think. Consider factors like the colour of the paint on your walls and the texture of your furniture while choosing the colour of your bed sheet 200 tc for your bedroom. Also, don't hold yourself from being a little experimental. Small things like complementing the colour of the bed sheet with that little showpiece near the bed lamps can give an interesting look to your room. Whites, Ash Greys, Turquoise Blues, Mustard Yellows- all summer staples will give your room a lovely feel and you, a much required good night's sleep.
Make a splash with our summer colours, check out the collection here 
Now that you know which bed sheet suits your home, it's time to check out a variety of bed sheets from our website and shop your favorite.