Enhance Your Patio Doors with Stylish Window Coverings: Sliding Panel Curtains, Vertical Blinds, Sheer Curtains, and Cellular Shades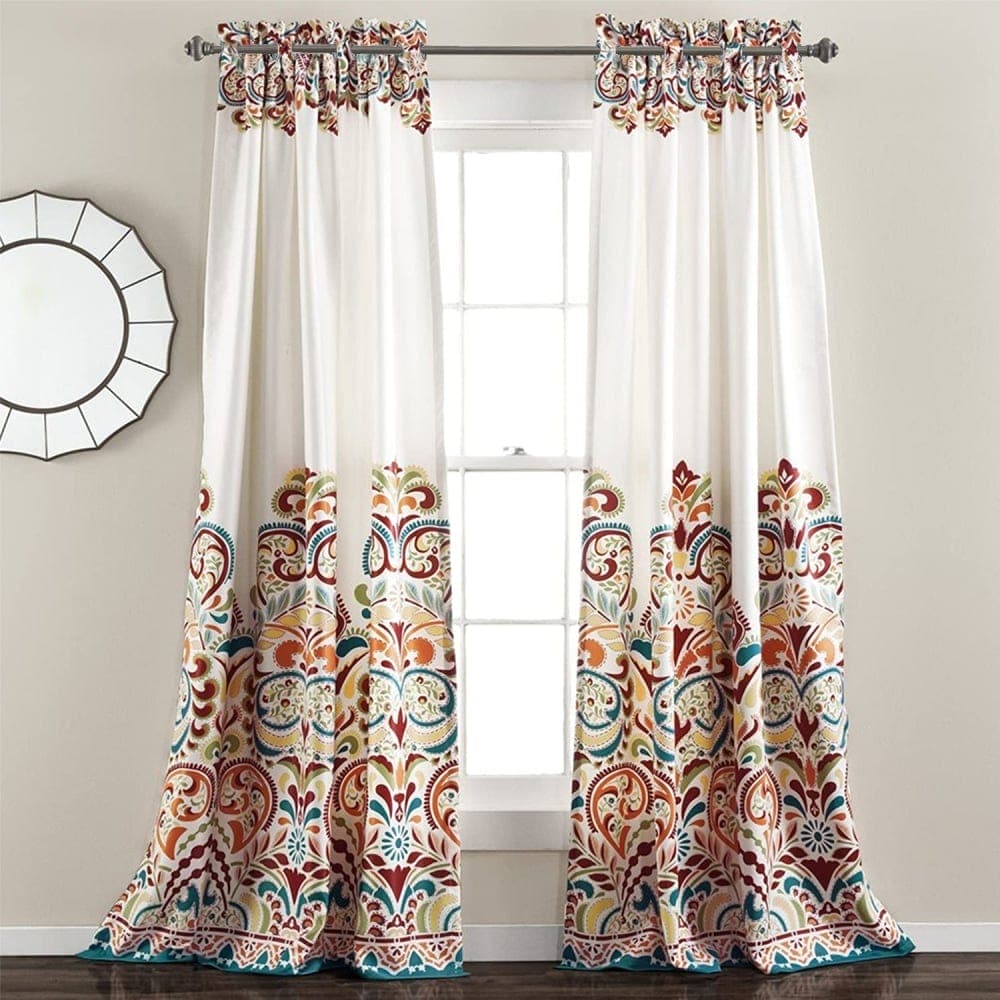 Introduction:
When it comes to patio doors, finding the right window coverings is essential for both functionality and style. In this blog post, we will explore four popular options for dressing up your patio doors. From sleek sliding panel curtains to classic vertical blinds, trendy sheer curtains, and energy-efficient cellular shades, let's discover the perfect window coverings that will elevate your patio doors while providing privacy, light control, and a touch of elegance.
I. Sliding Panel Curtains: Sleek and Contemporary
The Appeal of Sliding Panel Curtains: Sliding panel curtains offer a modern and sophisticated look, making them a popular choice for patio doors. With large fabric panels that slide horizontally, they provide easy access and allow you to control the amount of natural light entering your space.
Practicality and Style Combined: Sliding panel curtains are not only aesthetically pleasing but also highly functional. They offer privacy when needed and can be effortlessly opened to enjoy unobstructed views of the outdoors. Consider selecting panels in versatile colors or patterns that complement your patio door and overall decor.
II. Vertical Blinds: Classic and Functional
The Timeless Appeal of Vertical Blinds: Vertical blinds have been a staple choice for patio doors for their classic design and practicality. They feature individual vertical slats that can be tilted or pulled to the side, allowing you to adjust the amount of light and privacy according to your preference.
Versatile and Low Maintenance: Vertical blinds are known for their durability and ease of use. They are available in various materials, including fabric, vinyl, and aluminum, offering a range of options to suit your style and budget. Regular dusting or light cleaning keeps them looking fresh and new.
III. Sheer Curtains: Trendy and Light-Filtering
Embracing Natural Light with Sheer Curtains: Sheer curtains have gained popularity for patio doors due to their ability to filter natural light while maintaining a sense of openness. They offer a soft and airy ambiance, creating an inviting and relaxed atmosphere in your living space.
Privacy without Compromise: While sheer curtains allow light to filter through, they still provide a level of privacy. The translucent nature of the fabric diffuses the view from outside while allowing you to enjoy the beauty of your outdoor surroundings.
Read more: Enhance Your Space with Sheer Curtains: The Perfect Balance of Light and Privacy
Why Sheer Curtains Are the Perfect Choice for Your Living Room?
IV. Cellular Shades: Energy-Efficient and Versatile
The Benefits of Cellular Shades: Cellular shades, also known as honeycomb shades, are becoming increasingly popular for patio doors. Their unique cellular design traps air, providing insulation and energy efficiency. They come in various light-filtering options, allowing you to control the amount of natural light entering your space.
Customizable and Functional: Cellular shades can be customized to fit your patio doors perfectly. They can be raised or lowered as needed, and their cordless options ensure child and pet safety. Choose from a range of colors and textures to match your interior decor while enjoying the benefits of enhanced insulation.
Conclusion:
Choosing the right window coverings for your patio doors is essential to create a functional and stylish living space. Sliding panel curtains offer a sleek and contemporary look, vertical blinds provide a classic and practical option, sheer curtains add a trendy and light-filtering touch, and cellular shades offer energy efficiency and versatility. Explore our curtain and bedsheet selling website to find a wide range of options that will enhance the beauty of your patio doors while providing privacy, light control, and a touch of elegance.