Elevate Your Bedroom Decor with Stylish Bedsheet and Dohar Sets: Floral, Pastel, Geometric, and Bohemian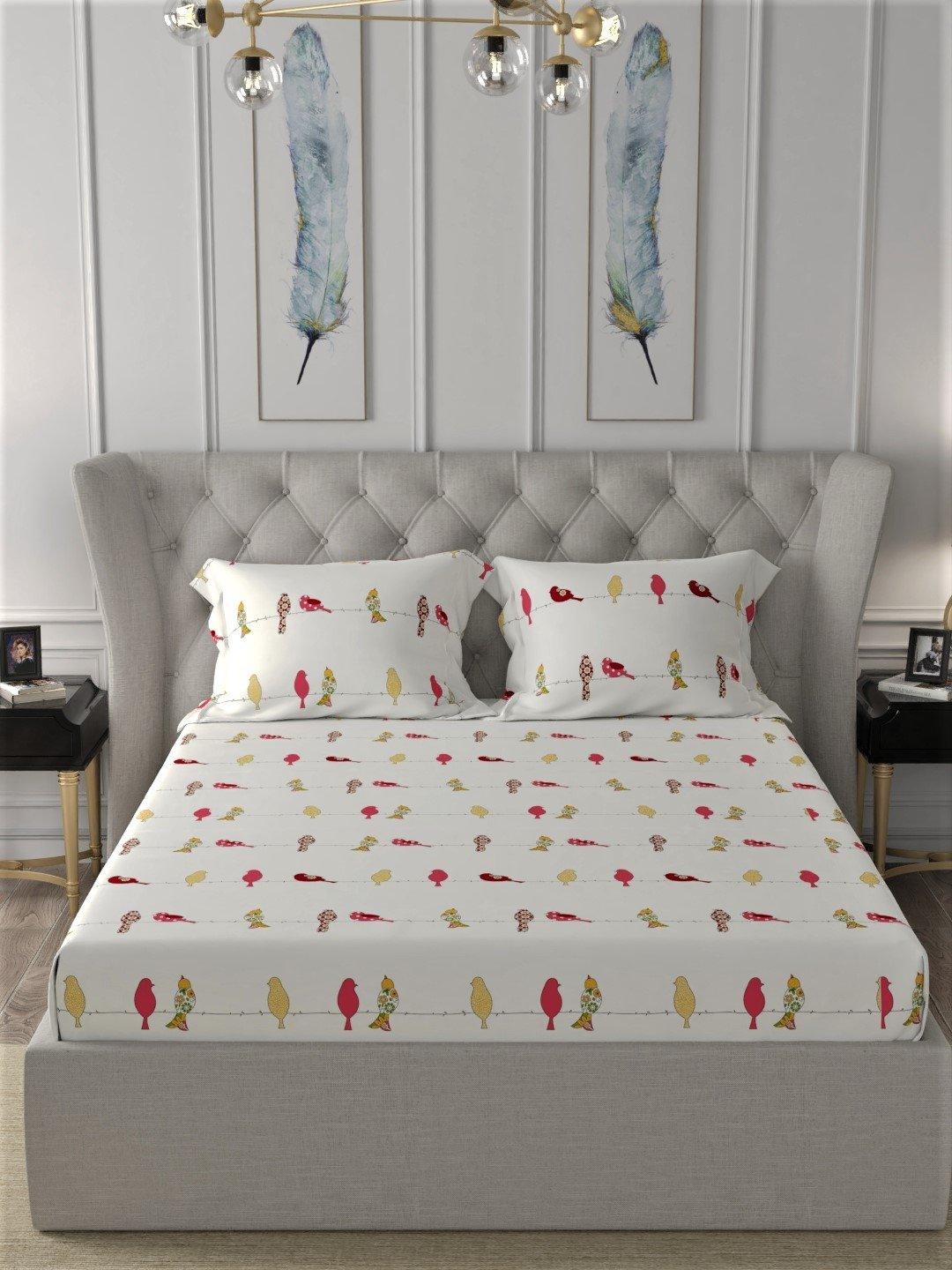 Introduction:
Your bedroom is a sanctuary where you can unwind and recharge, and choosing the right bedding sets can significantly enhance the ambiance and style of this personal space. In this blog post, we will explore four trendy bedsheets paired with matching dohars (lightweight quilts) to transform your bedroom into a cozy and stylish haven. From timeless florals to contemporary geometric designs and bohemian-inspired patterns, let's discover the perfect combination that reflects your personal style and elevates your bedroom decor.
I. Floral Bedsheet with Dohar: Embracing Timeless Elegance
The Timelessness of Floral Patterns: Floral patterns have stood the test of time and continue to be a beloved choice in bedding designs. Their delicate and intricate motifs exude elegance and bring a touch of nature indoors.
Creating a Cohesive Look: Pairing a floral bedsheet with a matching dohar creates a harmonious and stylish look. Consider selecting dohars that feature complementary colors from the floral pattern to establish a cohesive and well-coordinated bedding ensemble.
Read more: Summer Bedding Ideas: Mixing and Matching Patterns and Colors
II. Pastel Bedsheet with Dohar: Embracing Serenity and Calm
The Popularity of Pastel Colors: Pastel shades have gained popularity in interior design due to their ability to create a serene and soothing ambiance. Opting for a pastel bedsheets can transform your bedroom into a tranquil retreat.
Enhancing the Atmosphere: Pair the pastel bedsheets with a dohar in a coordinating shade or a subtle pattern. This combination will add depth and texture to your bedding while maintaining the calming effect of the pastel color palette.
III. Geometric Bedsheet with Dohar: Embracing Modernity and Style
The Rise of Geometric Patterns: Geometric designs have become a go-to choice for contemporary bedding. The clean lines and bold shapes of geometric patterns add a modern touch to your bedroom decor.
Making a Statement: Opt for a geometric bedsheets with eye-catching patterns and pair it with a solid-colored dohar in a complementary shade. This combination will create a visually striking and on-trend look in your bedroom.
IV. Bohemian Bedsheet with Dohar: Embracing Relaxed Eclecticism
The Allure of Bohemian Style: Bohemian-inspired bedding sets are a current trend in interior design. They celebrate creativity, individuality, and a carefree spirit.
Embracing the Boho Vibe: Select a bohemian-style bedsheets adorned with intricate patterns, tassels, or fringe. Pair it with a matching dohar to create a relaxed and eclectic look that reflects your unique personality and style.
Conclusion:
Your bedroom should be a haven of comfort and style, and choosing the right bedding sets can transform it into a personal retreat. Whether you prefer timeless florals, soothing pastels, contemporary geometric designs, or bohemian eclecticism, there is a perfect combination of bedsheets and dohars to match your style and enhance your bedroom decor. Visit our curtain and bedsheet selling website to explore a wide range of options and create a cozy and stylish sanctuary that truly reflects your personality.