Choosing the Perfect Bedsheet: Understanding Bedsheets with Elastic and More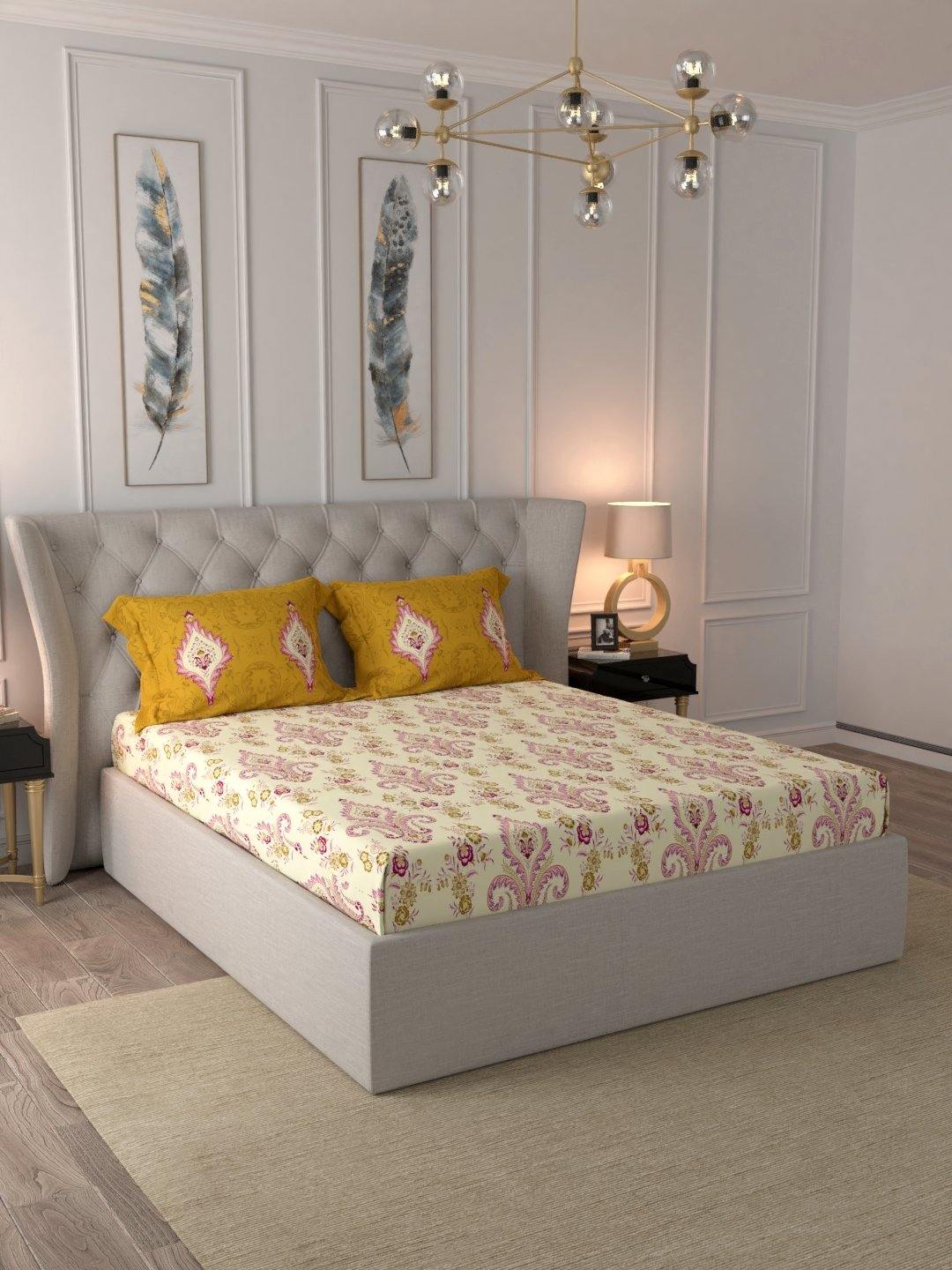 When it comes to creating a comfortable and inviting bedroom, the right choice of bedsheets can make all the difference. From bedsheet with elastic to bedspreads and bedsheet and pillow cover sets, there are various options available to suit your preferences and needs. In this article, we will explore the differences between bed sheets and bedspreads, the benefits of bedsheets with elastic, and the convenience of bedsheet and pillow cover sets. Let's dive in and discover how to choose the perfect bedsheets for your bedroom.
Bedsheets with Elastic - Comfort and Convenience
Embracing the Elastic Fitted Bedsheet
Bedsheets with elastic are designed with a fitted sheet that snugly wraps around the mattress, ensuring a secure fit. The elastic corners hold the sheet in place, preventing it from slipping or coming loose during the night. This feature provides convenience and ease, especially for those who prefer a neatly tucked bedsheet.
Benefits of Bedsheets with Elastic
The elastic fitted bedsheets offer numerous benefits. Firstly, they stay in place, eliminating the need for frequent adjustments or re-tucking. This ensures a smooth and wrinkle-free surface for a comfortable sleep. Additionally, bedsheets with elastic are easier to put on and remove, saving you time and effort when changing the sheets.
Read more: Bedroom Makeover – Decor your Home 
Bedsheet vs. Bedspread - Understanding the Differences
Bedsheets: Versatile and Practical
Bedsheets are versatile bedding essentials that come in various materials, designs, and sizes. They are primarily used as a layer between you and the mattress, offering comfort, softness, and temperature regulation. Bed Sheets can be paired with blankets, quilts, or duvets to complete your bedding ensemble.
Bedspreads: Stylish and Decorative
Bedspreads, on the other hand, are designed to cover the entire bed, including the pillows, and are often used as the topmost layer of bedding. They are typically larger and have a decorative appeal, adding a touch of style and elegance to your bedroom. Bedspreads are ideal for showcasing intricate patterns or designs and can be easily removed for washing or changing the look of your bed.
Bedsheet and Pillow Cover Sets - Convenience and Coordinated Style
The All-in-One Solution
Bedsheet and pillow cover sets offer the convenience of a coordinated look. These sets typically include a fitted sheet, a flat sheet, and pillow covers that match in color and design. With a bedsheet and pillow cover set, you can effortlessly create a cohesive and aesthetically pleasing bedding arrangement.
Easy Care and Maintenance
Another advantage of bedsheets and pillow cover sets is that they are often made from high-quality materials that are easy to care for. They can be machine washed, saving you time and effort in maintaining their cleanliness and freshness.
Read more: Why and How to choose the right bedding?
FAQs:
Q: Can I Use a Bed Sheet Without Elastic on My Mattress?
A: Yes, you can use a regular flat bed sheet on your mattress. However, without elastic, the sheet may require more frequent adjustments to keep it in place.
Q: Can I Use a Bedspread as a Bedsheet Replacement?
A: Bedspreads can serve as a top layer over a bed sheets and blanket, but they are not designed to replace the functionality of a bedsheets. Bedsheets offer a comfortable and hygienic layer between you and the mattress.
Q: Are Pillow Covers Included in a Bedsheet and Pillow Cover Set?
A: Yes, most bedsheet and pillow cover sets include matching pillow covers. This ensures a coordinated and cohesive look for your bed.
In conclusion, choosing the right bed sheets is essential for creating a comfortable and stylish bedroom. Bedsheets with elastic offer convenience and a secure fit, while bedspreads add decorative flair. If you're looking for a coordinated look and easy maintenance, a bedsheet and pillow cover set may be the perfect solution. With these insights, you can confidently select the perfect bedding options for your personal oasis.