7 Bedding and Decor Tips: Transforming Your Bedroom for Summer
Posted by Radhika koolwal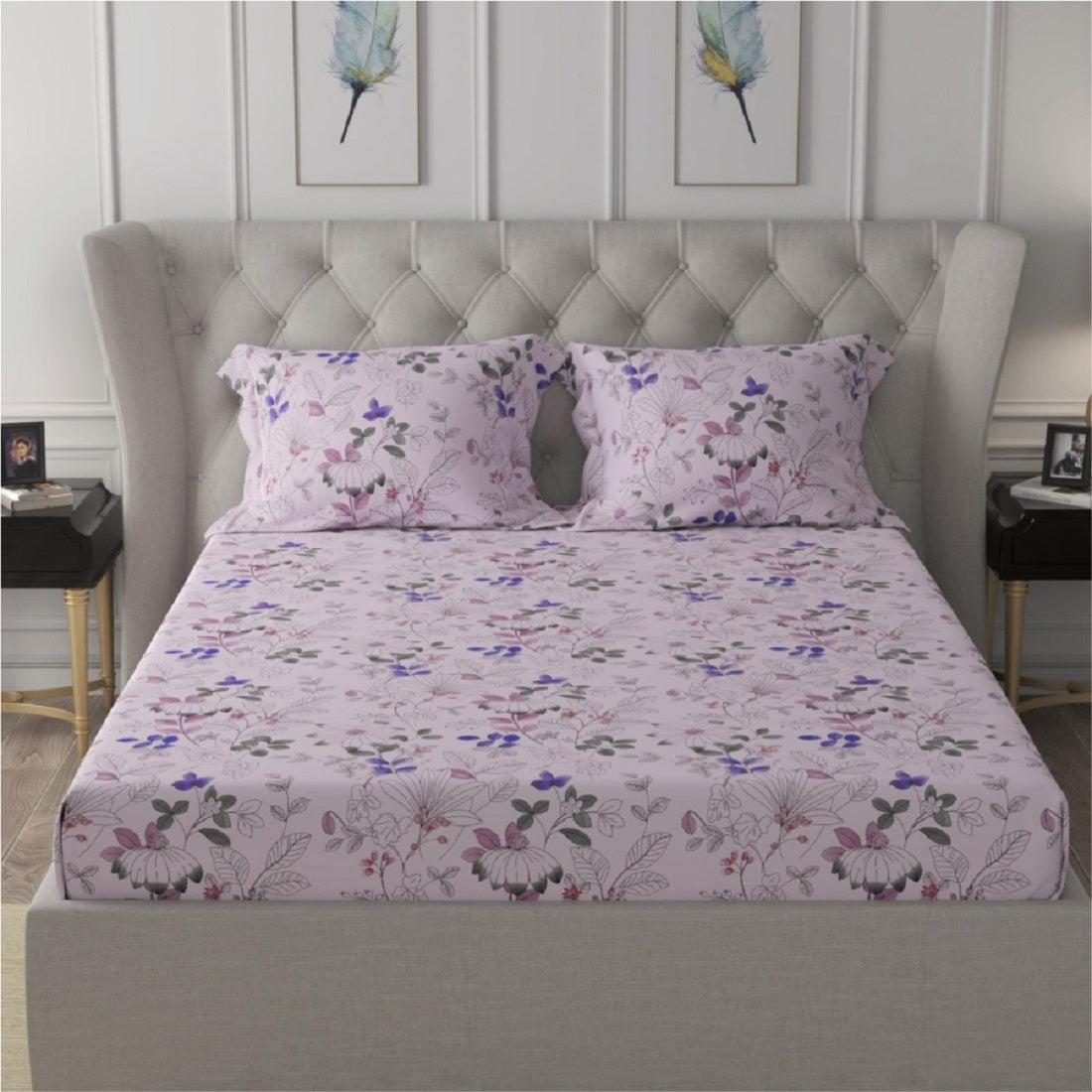 Summer is the perfect time to give your bedroom a fresh new look. With just a few changes to your bedding and decor, you can create a cool and comfortable space that's perfect for those warm summer nights. Whether you prefer bright and bold colors or soft and subtle hues, there are plenty of bedding ideas to choose from. From lightweight fabrics to fun patterns, read on for some inspiration on how to transform your bedroom for the summer season.
Swap Out Your Winter Bedding
The first step in refreshing your bedroom for summer is to swap out your winter bedding for something lighter and more breathable. Flannel sheets and heavy comforters are cozy in the winter, but they'll make you feel hot and uncomfortable in the summer. Instead, opt for lightweight cotton bedsheet or linen sheets and a lightweight quilt or duvet. Not only will this keep you cooler, but it will also give your bedroom a fresh, summery look.
Choose Light and Airy Colors
In addition to switching out your bedding, you should also consider the colors of your sheets and blankets. Dark, heavy colors can make a room feel stuffy and closed-in, while light and airy colors will create a sense of openness and freshness. Think pastels, neutrals, and bright whites for a summer look that's both calming and energizing.
Add Some Texture
One of the easiest ways to add visual interest to your bedding is to incorporate different textures. Try mixing and matching fabrics like linen, cotton, and silk for a layered look that's both stylish and comfortable. You can also add texture with decorative pillows, throws, and blankets. Look for pieces with interesting patterns or weaves that will add a pop of personality to your bedding.
Let in the Light
Natural light is a key element of summer decor, so make sure to let as much of it in as possible. Swap out heavy drapes for sheer curtains or blinds that can be easily opened and closed. If you're looking for privacy or light-blocking capabilities, consider installing blackout shades that can be adjusted to let in just the right amount of light.
Read more: Announce summer with these cool colors
Incorporate Natural Elements
Bring a touch of nature into your bedroom by incorporating natural elements like plants, flowers, and woven baskets. Not only will this add visual interest to your space, but it will also help to create a calming and relaxing atmosphere. You can also use natural materials like wood and rattan for furniture or accessories to create a beachy, summery vibe.
Add Some Art
A few pieces of art can go a long way in transforming the look and feel of a room. Consider adding a colorful painting, a unique sculpture, or a gallery wall of your favorite prints to your bedroom for a summer update that's both stylish and personal.
Keep It Clutter-Free
Finally, one of the most important things to keep in mind when refreshing your bedroom for summer is to keep it clutter-free. Summer is all about simplicity and ease, so try to eliminate anything that feels unnecessary or overwhelming. Opt for minimal decor and furniture, and keep surfaces like nightstands and dressers free of clutter. This will help to create a calming and relaxing space that's perfect for summer.
Read more: Why and How to choose the right bedding?
In conclusion, with a few simple changes and additions, you can transform your bedroom into a cool and comfortable oasis that's perfect for summer. From swapping out your winter bedding to incorporating natural elements and adding some art, there are plenty of ways to update your space for the season. Keep these tips in mind as you refresh your bedroom, and you'll be sure to create a space that's both stylish and functional.